Your Own Station
Own and Run a Personal or Corporate Internet Radio Station
A unique and cost-effective way of promoting your business, products and ideas - even just for fun!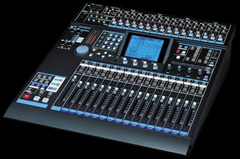 You can play selections from your personal music collection, or allow us to find just the right songs from our massive library of over 50,000 music and comedy cuts. All BMI, ASCAP and SESAC fees are included in our low prices. Update your playlist in minutes. Schedule advertisements for your products or services. We can even produce entertaining and compelling ads for you, in our state-of-the-art, all-digital recording facilities.

Host Your Own Live Radio Show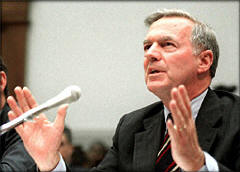 Schedule a regular show for your employees, customers or fans to enjoy! Record or broadcast live from any PC in the world. Mix and announce your own live set, with professional style cross-fading and sound effects.
Live shows can be recorded and your listeners can download or stream your archived shows from your website.

Custom, Interactive Website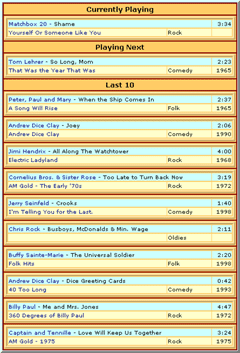 We'll design and implement a custom website for your radio station, integrating exciting features, like live webcams and chat rooms, automatic requests, associateship advertising, an auto-updating playlist, and much more.
Maintain a password-protected, "secret" section of your website, then give out the password during your live webcast to keep your audience coming back!
Jester Radio will design your site for maximum exposure and submit a comprehensive description to every major Internet Radio Station listing site and search engine, included with our low price.

Branded Merchandise Sales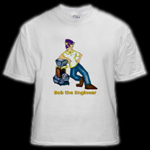 Sell popular merchandise, featuring your custom artwork and logo without the startup and maintenance headaches of those e-commerce services. Goods are printed and shipped within hours of order placement by a leading Internet fulfillment company and your commissions are paid monthly.

About Jester Radio
Jester Radio went 'on the air' in November of 1999, a pioneer in Radio Webcasting. Since then, we've grown from a tiny, experimental station to an Internet institution, with thousands of loyal listeners tuning in every day from over 100 countries. Arbitron-rated Top 25, Jester Radio consistently outranks terrestrial broadcasters with multimillion dollar advertising budgets.
Featured on Yahoo Internet Life, JR has won numerous awards for its eclectic playlist and innovative website design. Jester Radio is also honored to to be included in the Internet Archive, the digital library of Internet sites and cultural artifacts.

Cheaper Than You Think
Imagine what you can accomplish with your own Internet Radio Station, reaching thousands of people each day with your products and services, or ideas. Let Bob the Engeineer show you how easy and inexpensive it is to get started today!
Please include a brief description of your what type of station you would like to start, whether you want to host your own live or recorded show, if you would like a custom website designed for your station, and any other details you can.
---
---
Copyright © 2009, Jester Radio - All Rights Reserved